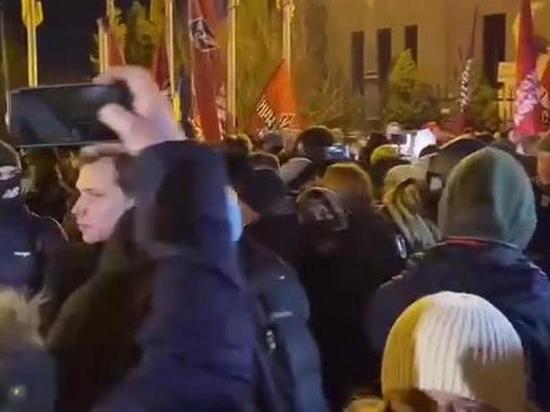 In the capital of Ukraine, a rally of citizens who are unhappy with the way the country is developing continues. As a RIA Novosti correspondent reports, a column of protesters from Kiev's Independence Square moved to the office of the President of Ukraine. Having thrown the building with trifles, citizens dissatisfied with the policy of the Ukrainian authorities, under the shouts of "Ermak on the bunk", "Ganba" and "Zeli Get", went towards the Verkhovna Rada.
At the same time, the head of the Democratic Sokira party Gudimenko said that they had enough people to enter the presidential office, but they did not do it "of their own free will," and also because Russian troops were supposedly on the border. Writes about this UKR Inform.
The rally in the center of Kiev began on December 1. It was attended by several thousand people dissatisfied with the policy of the current government of the country. A column of protesters marched through the government quarter.